Umbrella Campaign in ATCO Auto Supply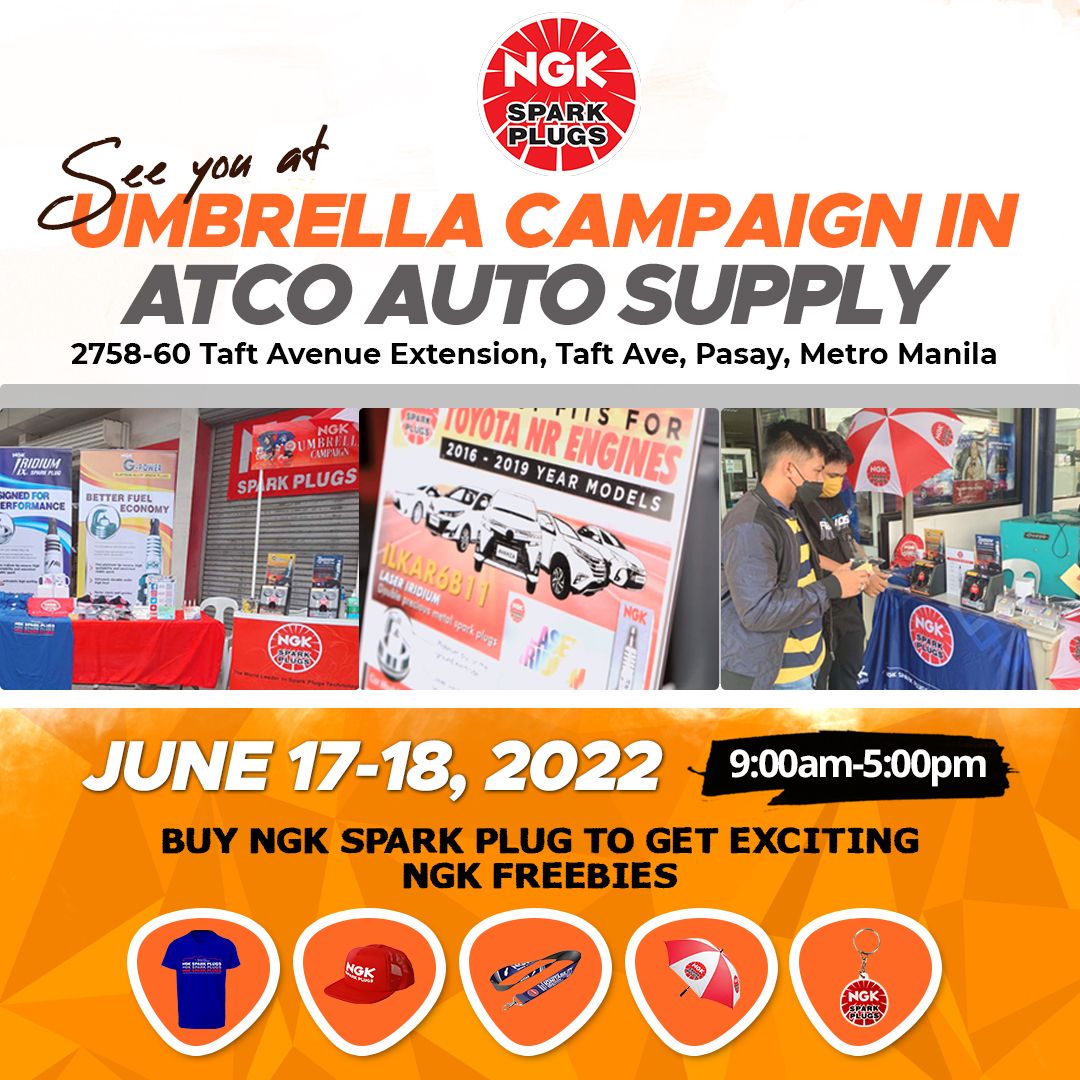 UMBRELLA CAMPAIGN AGAIN!
ATCO AUTO SUPPLY
Have you seen our gorgeous Sparky Babe Faith?
How about our booth? We set up testers for you to personally see the difference in spark concentration between Standard Nikel Spark Plug, G-Power Platinum, and Iridium IX. We also have samples where you can check G-Power Platinum, Iridium IX, Iridium Max, Laser Iridium, Laser Platinum, Multipurpose spark plugs, etc.
NGK Spark Plugs Philippines visited ATCO Auto Supply at 2758-60 Taft Ave. Extension Pasay City
last June 17-18, 2022 to give exciting freebies on every purchase of NGK spark plugs.
Don't know what part number is for your engine? We got you! Our staff will assist you in double-checking which spark plugs are applicable to your vehicles with our catalogs.
But what if you just had your spark plugs changed? Drop by and follow @ngkphilippines on Facebook, Instagram, YouTube, and TikTok!
And enjoy your NGK Merch!