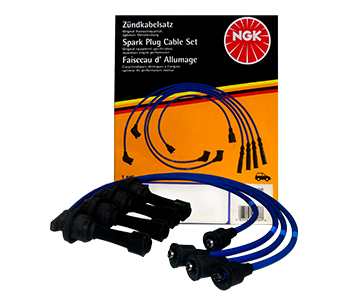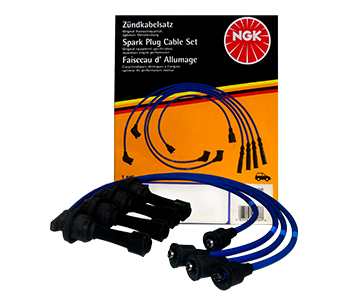 RESISTOR, SPARK PLUG CABLE (4W)

Compatible with a wide range of vehicles and offering excellent running performance.
PRODUCT DESCRIPTION
NGK spark plug cables maintain a stable resistance, and excellent transmission performance (which is the primary function of cables) by means of metal resistance coils. They also prevent electromagnetic interference caused by noise emanating from the engine's ignition system, and with their balanced design. They protect the electronic devices in the engine and suppress ignition noise that could enter the car audio system, car navigation system, radio and so on.
Furthermore, any change in resistance through aging is minimized. In addition, these resistor cables are highly effective in suppressing electromagnetic interference generated by the engine's ignition system.